Meet The Team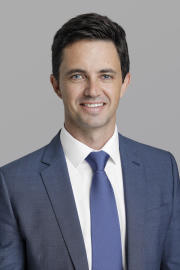 Chief Executive Officer
Gareth is proud to call Perth and Western Australia home. With collaboration, hard work and creative ideas, Business Events Perth can act as a catalyst with the rest of WA to advance opportunities for our State and for travellers to experience what we as Western Australians know and love.
With over 12 years in senior executive roles at the organisation, and now as CEO, Gareth is passionate about the opportunity to lead a great team at Business Events Perth.
As a parent with little ones, Gareth's spare time is spent bouncing on a trampoline, being 'Daddy Robot', stepping on Lego bricks and sneaking in a surf once in a while.
Executive Support
Kara provides Executive Support for CEO Gareth Martin, returning to the organisation following a number of years in communications and marketing at the State Library of Western Australia.
With a young family and home renovating, spare time is a thing of the past but to relax Kara loves a coast walk or ride followed by a strong coffee.
Director Corporate Services/Company Secretary
Trish is responsible for Corporate Services - including managing the organisation's finances and the human resource aspects of Business Events Perth such as payroll, staff training and development.
An industry all-rounder, Trish also brings a broad range of tourism and hospitality experience to her role having worked with PCOs and in hotels. Trish likes spending time with her family and travelling, aiming to see all Seven Wonders of the World.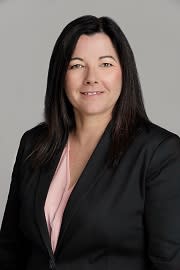 Senior Business Development Manager
Linda is a Senior Business Development Manager and a member of the Business Development team. She is responsible for developing bid strategies to secure national and international association conferences in WA.
Linda has extensive experience in the tourism sector having worked in senior business development and sales roles in commercial aviation for the past 21 years. She is passionate about promoting and supporting WA as a conference destination and ensuring visitors have the opportunity to explore all that WA has to offer.
Having moved back to Australia from the UK in 2011, Linda spends most weekends at Perth's beaches enjoying long walks and the sunshine.

Senior Business Development Manager 
Malcolm is originally from Albany, and has lived all over Western Australia. He has a Bachelor's degree in Tourism and Events Management, a postgraduate degree in International Marketing, and is currently studying his Masters in International Relations.
As a member of the Business Development team, Malcolm is responsible for developing bid strategies to secure national and international association conferences in WA. Malcolm enjoys cryptic crosswords, Doctor Who and travelling wherever and whenever he can.
Senior Business Development Manager 
Abbie has worked within International tourism markets for nearly 10 years and holds a Bachelor of Tourism Management from Griffith University. From the leisure tourism portfolio at Destination Gold Coast to business events research at boutique convention centres, Abbie has extensive experience in corporate and association events.  Prior to joining the BE Perth Team, Abbie held positions across the international business development and convention bidding teams with the Brisbane Convention & Exhibition Centre.  Abbie's main areas of expertise are in project management, lobbying and overall bidding strategy.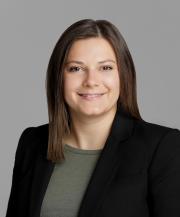 Senior Business Development Manager
Exchanging the snowy mountains for the sunny coast of Western Australia, Domenica Pulver made the move from Switzerland to Perth and joins the Associations team as a Business Development Manager. With a Bachelor's Degree in Tourism Management and seven years' experience in the business events industry working for Swiss organisations MCH Group and KKL Luzern, Domenica is passionate about promoting her new home as a business events destination.
In her free time Domenica loves to travel and explore new destinations, and enjoys spending time outdoors hiking, swimming and soaking in the sun. An avid snowboarder whilst living in Switzerland, Domenica plans to take up surfing now that she's in Perth.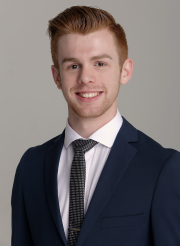 Project Manager
Mitchel is Business Events Perth's Project Manager, a role that sees him work across a variety of projects in the corporate communications and business development teams.
Mitchel began his career at BE Perth as a Business Development Manager in 2015, and over the years his flair for the creative saw him taking on more projects outside of his BD duties, including tradeshow planning, brand identity, and the development of exciting projects such as our interactive business event planner; in 2020 Mitchel moved into the role of Project Manager to reflect this.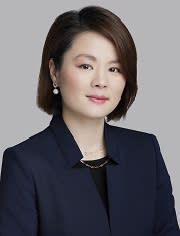 Senior Business Development Manager - Corporate & Incentive
Connie moved to Perth with her family from Shanghai, China in 2016. Before she joined Business Events Perth Connie worked for the Hong Kong Tourism Board for 6 years and possesses extensive business development experience from working for international hotel brands in Shanghai and Western Australia. Connie's role is to grow the number of Corporate & Incentive visitors to Perth and Western Australia and she is passionate about promoting WA as a destination for business events.
In her spare time, Connie enjoys exploring the food and wine scene of WA with her family.

Senior Business Development Manager - Corporate & Incentive
Originally hailing from Singapore, Alex Ng joined Business Events Perth in 2019 as a Senior Business Development Manager and a member of the Corporate & Incentive team with a particular focus on South East Asia. Alex's background includes over a decade of experience with Singapore Airlines, the last being as Manager Western Australia, and a stint thereafter as an Inbound Tour Operator in Perth.
He is passionate about promoting Western Australia as a premium destination for corporate meeting and incentive business and looks forward to welcoming visitors from all over Asia to enjoy WA's gourmet food and wine, friendly people, wildlife, beautiful beaches and stunning sunsets while hosting their business events.



Membership Manager
Danielle is responsible for managing the relationship with Business Events Perth's two hundred members, familiarisation programs and member networking events. Danielle has a wide range of experience within the industry, having worked within five-star hotels and conventions across Australia.
Danielle enjoys travelling within Australia and discovering Perth's hidden treasures.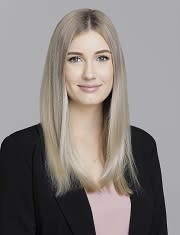 Media and Communications Coordinator 
As the Media and Communications Coordinator for Business Events Perth, Hannah is responsible for the coordination, production and distribution of media and other communication content across the organisation's communications channels. 
Hannah holds a Bachelor's Degree in Public Relations and Journalism and has a background working and volunteering in the not-for-profit sector, primarily in the health industry. Hannah is an avid camper, and enjoys getting off the beaten track to discover the natural beauty of Western Australia.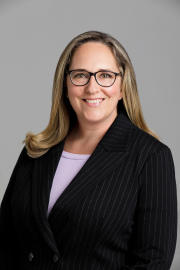 Sales Coordinator
Zorica joins the Business Development Team as a Sales Coordinator after recently completing her Diploma of Event Management. She has primary responsibility for assisting with the day to day activities of the Business Development team, with priority given to administrative tasks and the timely recording of data in the CRM system. Zorica coordinates familiarisation and site inspection itineraries for the Business Development and Stakeholder Relations teams, and works with company data across all departments to streamline reports.
In her spare time she enjoys spending time with her family, picnics, and browsing markets. Zorica is a keen gardener and loves wandering around nurseries to find plants to add to her constantly growing plant collection.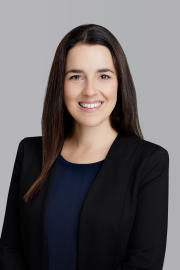 Accounts Administrator
Melissa is responsible for day to day accounting and administrative duties relating to all suppliers and members as well as managing all business development claims. Melissa has extensive experience in this field with over a decade in similar roles.
Melissa spent 5 years in the Margaret River Region amongst the lush grape vines, beautiful forest and never-ending coastlines. Recently relocating to Perth, Melissa enjoys spending time with her family with regular walks no matter the weather and discovering the best eats Perth has to offer.