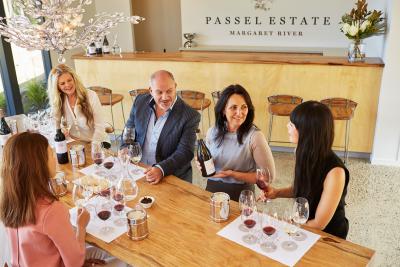 Passel Estate, a small family owned Margaret River winery with nature conservation at its heart has launched a series of intimate, immersive wine experiences unlike any other found in Western Australia.
The four new experiences launched on 1 September, and a sizeable portion of the proceeds of each booking will go directly towards the nature and wildlife conservation program at the Estate.
The new experiences were developed by owners Wendy and Barry Stimpson with emerging visitor trends in mind.
"People want to have a more deep and engaging connection with the places and people they visit, and visitors are keener than ever to reconnect with nature. Our key message of Provenance, Discovery and Sanctuary perfectly aligns with this new model of the ideal travel experience," said Mrs Stimpson.
"We also identified that people want to discover something new, and all four of these experiences you can't do anywhere else.
"The elements that they are crafted from are only possible at Passel Estate and I do not believe can be found anywhere else in Western Australia. Furthermore, they all contribute to the nature conservation efforts of Passel Estate."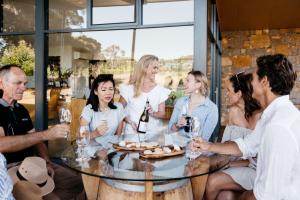 Wine & Food Pairing – a Sensory Journey
Each of Passel Estate's award-winning wines is paired with an artisanal and handcrafted chocolate encased bonbon.
Designed and handmade by Margaret River's premier chocolatier, each flavour-filled delight complements and amplifies the sensory experience of its accompanying wine in this unique wine pairing experience.
"The elegant and locally produced food matches are designed to complement and highlight the flavour, aroma and texture of each wine, pushing the boundaries beyond what is expected or imagined. The handcrafted bonbons use chocolate as a vehicle for these elements, however they are unlike any chocolate that guests will have tried before." – Barry Stimpson.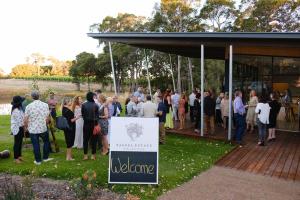 Wine Sunsets at Passel Estate
Settle down as the sun sets over the vines to enjoy award-winning single-vineyard wines, each paired with delicious hand-crafted morsels by an internationally renowned Master Chocolatier.
As dusk finally falls, retire home with a bottle of Passel Estate Cabernet Sauvignon and some local artisanal cheese.
Learn about Passel Estate's wildlife conservation and discover the provenance of the wines. Available Friday and Saturday evenings.
"We wanted visitors to be able to witness the tranquil beauty of the vineyard and tasting room as the sun sets over the vines, alongside an intimate discovery of our wines and our story, while relaxing at the end of the day. I think it is a very romantic experience and one you cannot find anywhere else in Margaret River." –  Wendy Stimpson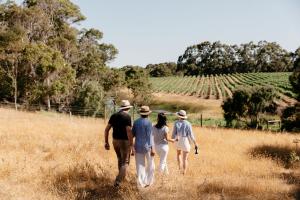 The Ultimate Experience for Wine and Nature Lovers
Enjoy a private tour of Passel Estate's bushland conservation sanctuary and enjoy a tasting in situ alongside the very vines that went into your glass.
Learn about the local flora and fauna that co-exist in the vineyard ecosystem, including the family (a passel) of critically endangered western ringtail possums that have been reintroduced to the estate.
Guests will also enjoy a full guided wine tasting paired alongside an artisan cheese platter.
"The conservation sanctuary was established before Passel Estate was producing wines, and as a home to the critically endangered Western Ringtail Possum, it inspired the name for our label. Providing an opportunity for people to really connect with nature and the native wildlife conservation priorities." – Wendy Stimpson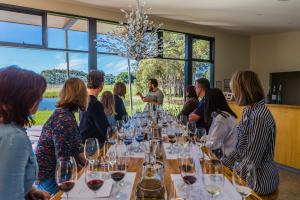 Provenance Unearthed ™ – A Guided Tasting
Taste the Passel Estate range alongside benchmark wines from renowned wine regions across Australia, in a unique guided tasting of six wines that showcases Margaret River's stylistic differences.
The aim of this tasting is to provide an informative, engaging and memorable wine experience for all Tasting Room visitors, at any level.
"This is our flagship guided tasting that has been redeveloped and relaunched, with the opportunity now to add our small batch, Lot 71 Reserve wines to the experience." – Barry Stimpson