Spinnaker Health Research Foundation: 
Barry Marshall Travel Award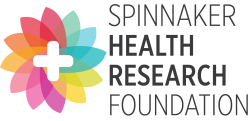 In 1983 Professor Barry Marshall AC, Patron of the Spinnaker Health Research Foundation and Nobel Prize Laureate, received a travel grant from the then Medical Advisory Committee of Fremantle Hospital, while a young registrar at that hospital. This grant gave Prof Marshall the opportunity to present his preliminary findings on the Helicobacter pylori research which ultimately earned him and his colleague Dr Robin Warren AC a joint Nobel Prize. Prof Marshall credits this travel grant as providing the means by which he was able to convince his peers of the significance of their discovery and, ultimately, led to simple, lifesaving treatments for peptic ulcers and stomach cancer.
The Barry Marshall Travel Award has been established to pay tribute to Prof Marshall's great achievements and to foster a culture of inspiration, innovation and information sharing. Business Events Perth are honoured to support Prof Barry Marshall AC and Mrs Adrienne Marshall and the Spinnaker Health Research Foundation in part funding these awards.
Eligibility
The grants are open to health professionals and medical researchers, including clinicians, allied health staff and scientists, based at a campus of South Metropolitan Health Service (SMHS) or collaborating universities and health research institutes within the south metropolitan region of Perth
Applicants must be able to demonstrate how their research benefits the community of south metropolitan Perth and demonstrably impacts, influences or informs treatment and patient care in the hospitals of SMHS
The applicant must be able to demonstrate confirmation of the invitation to present at the elected conference or meeting and acceptance of the abstract by the conference organiser
Travel must be completed within 6 months of the date of award
Additional Criteria
Preference will be given to applicants who can demonstrate intention to undertake activity in addition to the conference or meeting attendance such as visiting other institutions, engagement with conference organisers and peak bodies in the region they visit
Where possible, applicants will be asked to facilitate connections between the conference and meeting organisers and/or peak professional body in the case the conference could be held in WA in the future
Preference will be given to those who have not previously received a Barry Marshall Travel Grant
For more information on the awards and the application process, please go to the Spinnaker Health Research Foundation's website - https://www.spinnakerhealth.org.au/education-research/grant-categories/