Perron Institute for Neurological and Translational Science
The Perron Institute Aspire Award consists of a $5,000 grant awarded to a Perron Institute staff member to assist in their professional development by funding attendance at an international conference. Award recipients have up to 3 years to use the funds.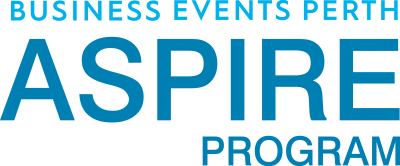 ASPIRE 2020
Applications for the 2020 Aspire Awards will open on Monday 2 March and close on Tuesday 30th June.
Applications are submitted on our website at the Apply Now page. Applicants will be asked to submit their CV along with answers to the following questions:
Please tell us about yourself, your education, current employment and associations/professional organisations you belong to. (maximum 500 words)
Please tell us about the conference you'd like to attend, the organisation/association that runs it, and why it would be beneficial for you to attend. Tell us if you know of any possibility of this conference being hosted in Western Australia in the future (maximum 500 words)
Please tell us about your work in this area and any career highlights you have to date. (maximum 500 words)
Please tell us about Western Australia's research strengths in this area and any industry updates. Are there are Western Australian leaders in this field (maximum 500 words). ​
For more information on the awards, please don't hesitate to email aspire@beperth.com or call +61 8 9218 2905.