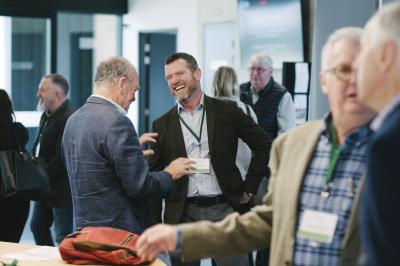 Business events in Western Australia will get a much-needed boost, with the opening of applications for the Federal Government's $50 million Business Events Grants Program.
 Twenty Western Australian business events have made it onto the approved schedule of business events as part of the Business Events Grants program, which is offering between $10,000 and $250,000 in funding to offset the cost for delegates and exhibitors to attend and present at pre-approved business events in Western Australia.
Business Events Perth is urging local exhibitors and delegates to apply for the funding which will reduce the cost of attending and exhibiting at the conferences and exhibitions, aiding in the recovery of the events sector.
"The Business Events Grants Program will be instrumental in the ongoing recovery of Western Australia's business event sector, with generous grants available to cover up to 50 per cent of costs incurred as part of participating in a pre-approved business event," Business Events Perth chief executive Gareth Martin said.
Grants are available to Australian businesses to participate as buyers or sellers at pre-approved exhibitions, conferences and conventions held before 31 December 2021.  
Applications are now open and close on March 30 at 5pm AEDT. Lodge an application here.
To see the list of approved Western Australian business events, click here.