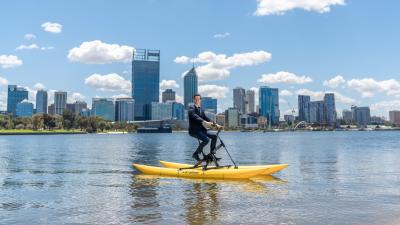 Business Events Perth has launched its Discover the Unexpected campaign in key east coast markets, encouraging national event planners to look west for their next business event.
This content-led campaign will run until April and highlights the "unexpected" experiences and venues Western Australia has on offer.
To date the campaign has been well received, with 1,438,526 impressions across LinkedIn, Facebook and Instagram with a targeted audience comprised of event decision makers and C-suite executives.
Watch the full campaign videos here.