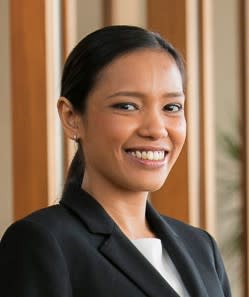 Welcome to Denise Jenkins, the newest member of the Sales Team at Crown Perth.
Denise joins Crown in the capacity of Sales Executive focusing on the Government, Education, Training, Hospitality and Tourism markets.
Originally from Malaysia, Denise's career in hospitality began over ten years ago at the Sunway Resort Hotel and Spa, a five-star resort in Kuala Lumpar.
In 2007 Denise moved to Perth with a wealth of experience in business development and event management, and since moving Denise's career has seen her continue her passion within hotels working with international hotel brands and MICE clientele locally and nationally.

Denise has also spent time outside of hotels transferring her skills to the role of a Professional Conference Organiser.
"I have so much love for the events industry, I am so excited to be working for such an amazing brand and part of an ever-evolving complex," said Denise.
Director of Sales Scott Alderson and all at Crown Perth are delighted to welcome Denise to the team!