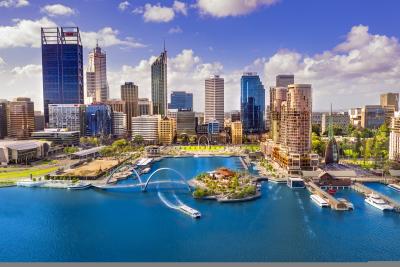 Perth's business events industry is taking small, but significant, steps along the road to recovery, according to Business Events Perth chief executive officer Gareth Martin.

"We are seeing positive signs with some of our members restarting their businesses, even in a reduced capacity, and we are all beginning to feel some sense of optimism as we take these cautious steps towards recovery," Mr Martin said.

"I recognise that not every member has had the opportunity to reopen and any sense of stability for the business events industry is a way off yet.

"But I want to assure  the local industry, I am advocating at a State and Federal level for the resumption of business events in a COVID-safe way."  

Green shoots – new events secured 
Business Events Perth is celebrating more bid wins, with another five newly confirmed events in the technology, agriculture and education sectors scheduled to occur in 2021 and 2022.

Highlights from Business Events Perth over the past two months include:  
14 new bid wins secured in April and May, estimated to attract 5,000 delegates in late 2020, 2021 and 2022, generating more than $8 million in Direct Delegate Expenditure (DDE)
In just the past month, 17 bids have been submitted by the team to secure conferences in the medical health, education, aviation, infrastructure and construction industries.
Business events continue to be rescheduled into Perth's 2021 business events calendar, including: 
Emergence Creative Conference 2021 (rescheduled to March 2021)
Exercise and Sports Science Australia National Conference (rescheduled to March 2021)
Worldskills National Championship Skills Show (rescheduled to April/May 2021)
17th National Immunisation Conference 2021 (rescheduled to June 2021)
APPEA Oil and Gas Conference and Exhibition (June 2021)
Australian and New Zealand Burn Association (ANZBA) Annual Scientific Meeting re-(scheduled to October 2021)
International Conference and Workshop on Lobster Biology and Management (rescheduled to October 2021)
This takes the total of rescheduled events to 49, representing 22,786 delegates and $43.5 million in DDE.

Cancellations and Postponements  
56 events and conferences cancelled, representing 15,709 delegates and $43.9 million DDE
105 events and conferences have postponed, representing 47,033 delegates and $101.1 million DDE
43 events and conferences remain pending a new date to be secured, which is our main priority
For the remainder of the calendar year, 35 business events and conferences, representing 9,639 delegates and $16.9 million DDE, remain scheduled pending further advice.  
Image credit Tourism Western Australia.