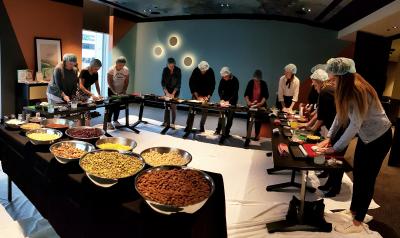 Since 1990, Alfonso and family have worked under the motto of Tradition, Innovation and Excellence to handcraft a range of nougat which is considered by many as a West Australian icon.
Following numerous requests for a Mondo Nougat experience and some trials both on and off site Mondo Nougat are now excited to announce the introduction of their Mondo Nougat Masterclass session.
The experience offers guests a unique, hands-on nougat experience which is divided into two exciting components:
                                                                                                  • Discussion and sampling
                                                                                                  • Hands on – Making of individual nougat
Our experience-based product has been launched in response to a rapidly changing tourism market, with an emphasis on "hands on" experience being the dominant request from colleagues in the industry.
This sweet masterclass is sure to transform all kinds of foodies into master chefs.