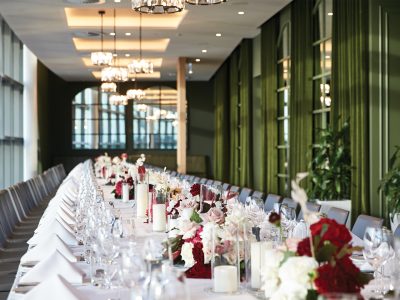 Optus Stadium has celebrated its second anniversary following the end of the second BBL season.
Designed and built as a multi-purpose Stadium, Optus Stadium has more than exceeded expectations with nearly 3.8m people attending 85 major events at the Stadium across a range of entertainment including sport and concert.
In just two short years Optus Stadium has;
Hosted many blockbuster events including an AFL Preliminary Final, an A-League Grand Final, a Bledisloe Cup game, a State of Origin rugby league blockbuster, three football games featuring English Premier League giants Manchester United and Chelsea, two test matches, and a BBL semi-final;
Showcased concerts from musical giants U2, Ed Sheeran, Taylor Swift and Eminem showcasing the versality of the Stadium to millions of local, interstate and overseas fans
Won 50 awards across a range of sectors including tourism, architecture, catering, landscaping, design, building and construction.  While all awards are humbly received, the receipt of the Prix Versailles for the Most Beautiful Sports Facility in the World holds particular pride of place in the trophy cabinet.
Just last month, Stadia Magazine celebrated the most challenging and innovative stadium and arena construction projects of the 21st century by placing Optus Stadium in the top 20, alongside some of the great sporting colosseums built in the past two decades and the Stadium was voted the Best Stadium, Best Large Stadium and Best AFL Stadium in the Austadium annual awards.
While events in the Stadium attract the lion's share of publicity, the quiet achiever has been the Meetings and Special Events (MASE) business.  Whether it's a sit-down event for 1,000 people, an office Christmas party or a business think tank, Optus Stadium has shown it can cater to all corporate and social demands.  In two years, more than 126,000 people have attended more than 800 MASE events at the Stadium.
More than 18 specially designed event spaces are available all year round throughout the Stadium offering a combination of City, Swan River and playing surface views.  The luxurious Goodwood Restaurant and City View Café offer unrivalled views of the Swan River and are available for Event hire or part of a match day dining experience.
Optus Stadium has demonstrated that it is much more than just a Stadium.  The Stadium Park hosted a lot of firsts in 2019.   The Paul Kelly Making Gravy Tour was the first outdoor concert – and in December 2019, just shy of 50,000 people attended the Christmas Festival.
The addition in 2019 of a screen in the BHP Amphitheatre has already allowed people to watch a game day event, or a Christmas movie, on a picnic rug on the grass.
Optus Stadium is not resting on its laurels in 2020.  Rock legends Queen are set to play later this month (February 23), along with inaugural Eagles v Dockers AFLW Derby.  Later this year, during another captivating AFL season, the world rugby union champions South Africa will take on the Wallabies and six T20 Cricket World Cup games will be hosted here including the return of India to take on South Africa.
There are other numbers that the team at Optus Stadium is equally proud of:
 83% of waste is diverted away from landfill.;
 More than 5,300 people have worked a shift at the Stadium – for many their very first job. 
85% of the food and beverage suppliers are West Australian companies.
And in case you are wondering, about 450,000 Mrs Mac's products and two million litres of Gage Roads beers has been consumed.
The Numbers:
Record crowd:  Ed Sheeran (night 2) 62,622
Record crowd (sporting): Bledisloe Cup 61,241
Major Events: 85 (up to and including Feb 15)
Stadium Tours; 3060 (48,000+ people)
Public transport patrons: 2.5 million+