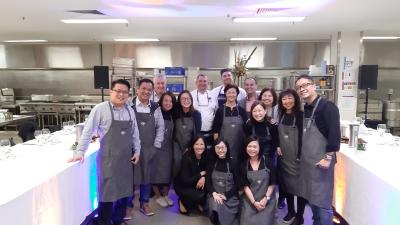 PCB teamed up with Singapore Airlines in July to host eight Singaporean based clients on a four-day immersive famil.
Guests on the famil enjoyed trips to iconic Perth destinations Rottnest Island, the Swan Valley, and Fremantle whilst learning about the multi-million-dollar infrastructure projects that have transformed Perth as a city, whilst maintaining the clear blue skies, pristine coastline, relaxed lifestyle and unique WA experiences.
The famil has already generated several leads for PCB's corporate and incentive team, with one event already confirmed for January 2020 that is expected to inject $1.47million in direct delegate expenditure into the local economy, and another pending for November 2020 that is expected to bring 300 delegates to the State.
If you are interested in participating in a PCB famil, you can register your interest here.