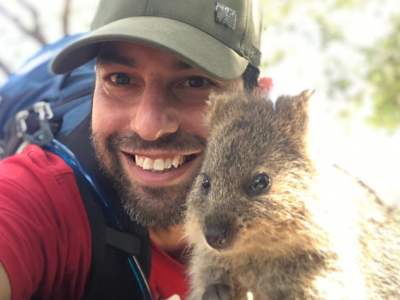 Multi-award-winning tour operator Two Feet & a Heartbeat is now offering fully escorted Rottnest Island day packages, developed specifically for the MICE sector.
With packages including return ferry tickets, e-bike hire, lunch and a guided tour of the island, Two Feet arrange everything on your behalf.
Ryan Zaknich, owner of Two Feet & a Heartbeat said that the fully inclusive package means that all the client needs to do is meet their host at the pre-determined departure location.
"One of our friendly hosts will meet you with ferry tickets and coffee ready to go," said Mr Zaknich.
As the only vehicles present on Rottnest Island are service vehicles, bicycles are the best way to navigate the island.
"An electric bike at its core is a regular push bike. However, they rely on extra components that work together to allow it to operate – an electric motor and a battery. E-bikes use pedal assist, which means the motor is only activated when the pedals are already in motion," said Mr Zaknich.
The day includes a guided tour around the island, a relaxing lunch of fresh gourmet dishes and drinks overlooking the turquoise waters of one of Rottnest's iconic bays, and time at a secluded beach to enjoy the purifying qualities of the ocean, snorkel on the most southerly coral reefs in the world, wade in the shallows or lay on a towel and read a book.
For more information, visit https://www.twofeet.com.au/tour/rottnest-e-bike-tours/
Article submitted by Two Feet & a Heartbeat