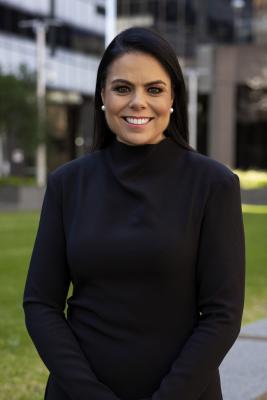 Business Events Perth (BE Perth) has today welcomed the announcement of Carolyn Turnbull as Managing Director at Tourism Western Australia.
Ms Turnbull joined Tourism WA in October 2020 as Executive Director - Industry, Aviation and Markets, where she was instrumental in leading a network of international offices spanning 11 countries as well as managing airline relationships and distribution channels, which are vital for reigniting our domestic and international visitation to Western Australia when the time is right.
Business Events Perth Chair Bradley Woods congratulated Ms Turnbull on her appointment and said the Tourism Western Australia Board and the Department of Jobs, Tourism, Science and Innovation had made a superb choice in selecting Carolyn to lead the organisation.
"Carolyn's experience working in international markets is incredibly valuable as we look to the future of our industry and the resumption of interstate and international travel, and we're fortunate to have her at the helm of Western Australia's State tourism body as we navigate the ongoing challenges of recovery," Mr Woods said.
Ms Turnbull said she was enthusiastic about continuing Tourism Western Australia's decades-long partnership supporting Business Events Perth, which in 2022 will celebrate its 50th anniversary.
 "Pre-COVID, business travellers injected an estimated $2.5 billion into the WA economy. As the world emerges from the COVID-19 pandemic, Western Australia has a once-in-a-lifetime opportunity to reshape our visitor experience," Ms Turnbull said.
"I look forward to working closely with our key stakeholders such as Business Events Perth as we continue to promote Western Australia to the world as an amazing business events destination both domestically and internationally; and welcoming visitors back to our shores when the time is right."
Business Events Perth chief executive Gareth Martin said he looked forward to working alongside Ms Turnbull through the continued recovery of the business events and tourism industry.
"Business events such as conferences play a major role in boosting business tourism, trade and investment in WA's economy, as well as supporting local jobs and creating an avenue for knowledge exchange and collaboration, and we look forward to continuing our close partnership with Tourism WA to bring these lucrative events to Australia's west coast," Mr Martin said.
In the 2020-21 financial year, funding from the State Government through Tourism Western Australia enabled Business Events Perth to secure 67 national and international business events set to occur in WA up to 2024 which will boost the State's economy by more than $54 million. In addition, this funding enabled BE Perth to directly support the staging of 190 local business events, connecting more than 82,000 delegates across the State assisting industry recovery and local jobs.
ENDS
Contact: Hannah Beattie | Communications Manager | 9218 2919