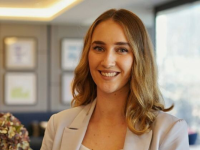 Rebecca Murphy
Director of Sales, Ibis Styles East Perth
Rebecca Murphy has been appointed as Director of Sales at Ibis Styles East Perth. Rebecca makes the move after two and a half years at the DoubleTree by Hilton Northbridge, where she worked as part of the sales and marketing team on opening the first DoubleTree by Hilton in Western Australia.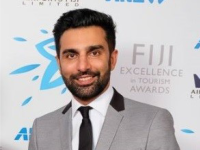 Akshay Singh
Cluster Commercial Manager, DoubleTree by Hilton Northbridge
Akshay Singh joins DoubleTree by Hilton Northbridge as Cluster Commercial Manager, having recently moved to Perth from Fiji, where he spent five years as Director of Sales, Marketing & Strategic Development, and was also the Marketing Chair – Mamanuca Islands Chapter at the Fiji Hotel and Tourism Association.
Akshay is responsible for all commercial activities for the Doubletree by Hilton Perth Northbridge and the brand-new Hilton Garden Inn Albany, which is scheduled to open late July 2021.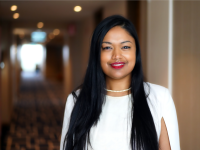 Rebecca D'Costa
Director of Sales, Parmelia Hilton Perth
Rebecca D'Costa has recently returned to Parmelia Hilton as Director of Sales at Parmelia Hilton. Rebecca is an experienced and passionate hotelier with 11 years in hospitality. After successfully pre-opening the DoubleTree by Hilton Perth Northbridge in her role as Commercial Manager, Rebecca is looking forward to joining the team at Parmelia Hilton Perth.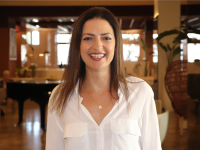 Laura Baker
Director of Sales and Marketing, Pan Pacific Perth
A true travel professional, Laura has a wealth of experience in marketing, PR, sales and events having led on the opening, repositioning and rebranding of numerous hotels, events, restaurants and bars during her career.
Laura has held senior roles in a multitude of international markets such as South East Asia and Australasia, the UK and Europe and the Middle East for esteemed hotel brands including Shangri-La Hotels Group and InterContinental Hotels Group. Pan Pacific Perth are thrilled to welcome her to the team.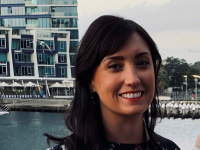 Peta Hill
Director of Sales and Marketing InterContinental Perth City Centre Area
Director of Sales and Marketing - WA
IHG has appointed Peta Hill as Area Director of Sales and Marketing for Western Australia based at InterContinental Perth. With a career in the hotel industry spanning 22 years in both Australia and USA, Peta is happy to finally call Perth home.
"During this recovery phase, I'm looking forward to connecting with the industry and working together collaboratively to promote the destination," Ms Hill said.
Alex Myszka
Graduate Event Coordinator, West Coast, Encanta
Alex joined the Encanta team in March having completed her Diploma of Events Management in 2020. The level of detail involved in the planning stages and the excitement that unfolds when all that detail results in an exceptional event is what inspired her career change into the event industry.
Having completed a degree in Interior Architecture and with a background as a research and retail assistant, Alex is looking forward to applying her organisational skills, customer service experience and creativity to the many aspects which go into creating successful business events.