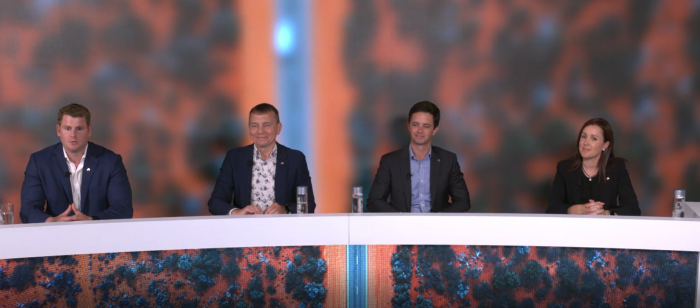 While Australia's international borders remain closed, Business Events Perth continues to bid for international conferences for the beautiful State of Western Australia, and just last week the team presented a bid with the help of Lux Events' state-of-the-art livestream studio to a globally based decision making committee, for a large health science congress.
Business Events Perth worked with the local organising committee who detailed Western Australia's world-leading research and facilities in medical science in the panel presentation, and Arinex's Kellee Butterworth, who discussed the logistics of holding the conference in Western Australia.
This innovation and collaboration meant Western Australia was highly competitive against a competing destination in the Middle East.
Business events are an important part of the Western Australian economy and the benefits extend way beyond visitor expenditure in our hotels, restaurants and bars. These events act as a 'front door' for investment and trade, and a forum to collaborate, exchange knowledge and showcase the expertise of Western Australian businesses, researchers, institutions and start-ups.
That is why Business Events Perth continues to work hard for the people of Western Australia to secure, high yielding business delegates to visit WA.
Go Cultural's Walter McGuire opened Western Australia's bid by perform a moving Welcome to Country, inviting the committee and others watching from around the world to visit Perth and learn about our rich Aboriginal culture.