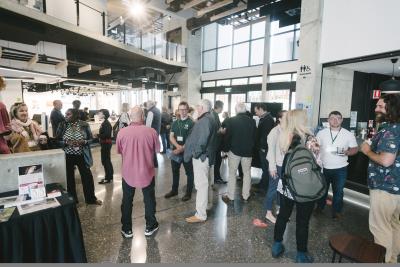 The Global Eco Asia-Pacific Tourism Conference ("Global Eco"), the premier event of Ecotourism Australia, will be held 1-3 December 2020 in Margaret River.
Now in its 28th year, it's no coincidence that Global Eco attracts the world's leading ecotourism operators, protected area managers and tourism professionals.
Although it may seem counter-intuitive at first glance, this year is the year to attend the Global Eco Asia-Pacific, perhaps more than any of the past conferences.
With the conference being staged in December, it comes at a critical time for the industry as it begins to open up to the world again.
"There has never been a more important time to come together, draw on our collective strengths and once again spearhead the future form of our tourism industry", said conference co-convenor Professor Ross Dowling AM.
"We need to review how we go about business, our offerings, our alliances in this new era of natural disaster and pandemic recovery."
With the conference traditionally being staged in November/December, the Board of Ecotourism Australia made the decision to maintain its commitment to a physical conference, and the conference has been designed to cater for both a live conference in Margaret River and a virtual conference via live streaming.
The 2020 conference will give voice to the diversity of players who drive the industry.
The conference program features more than 60 speakers over the three days and is supported by the Western Australian Government and the Shire of Augusta, Margaret River.
To view the program, please click here: https://globaleco.com.au/program