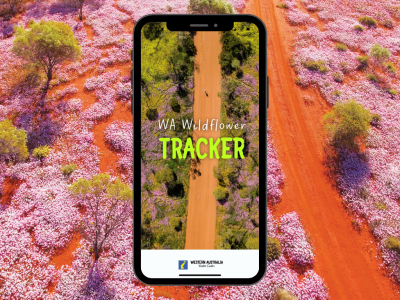 This year is shaping up as one of the best wildflower seasons in recent memory!
Did you know that the WA Visitor Centre, located at 55 William Street Perth, has operated an online wildflower tracker for the last 2 years?
The WA Visitor Centre will shortly be releasing a Wildflower Tracker app which will be available on Apple and Android devices, just in time for the start of wildflower season.
The app is the perfect tool to help delegates plan pre and post conference itineraries in Western Australia's vibrant regions, where they can explore the State's vast and colourful natural scenery.
Discover new and exciting destinations, with fields of wildflowers often appearing around hidden gems. Base your yourself in charming coastal towns or real working Australian outback stations and let the Wildflower Tracker app tell you all the best spots nearby!
Full details can be found on the WA Visitor Centre website.