Aspire Awards: Scholarships and Professional Development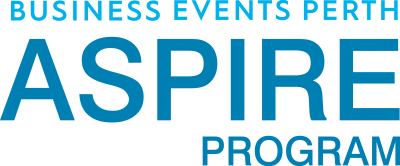 Business Events Perth is responsible for marketing Western Australia both nationally and internationally as a destination for conferences. Conferences hosted in Western Australia build the State's research strengths, the profile of the conference convener, the national organisation as well as attracting investment and tourism.
The Aspire Awards are a highly successful initiative which facilitates our desire to support locals in their professional development and build a network of expert conveners here in Western Australia. The aim of the program is to assist the individual's personal and professional development through attendance at a relevant international conference.
Our awards are partnered with research organisations, universities, councils and other NFP's around Western Australia to support their staff, members and key experts based here in WA.The funding covers travel, accommodation and registration expenses to the maximum value of the award.
For more information regarding each individual Aspire award and how to apply, please refer to the left-hand navigation panel or contact us at aspire@beperth.com