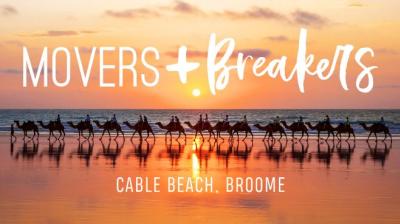 Cable Beach Club Resort & Spa will welcome some of Australia's biggest female power players in October 2019, with Business Chicks' fifth annual Movers and Breakers Conference heading to Broome for the first time.
From 23-26 October, Cable Beach will host Australia's largest and most influential community for women as they gather to hear from thought leaders and influential speakers on various topics including industry disruption and life motivation. 
Business Chicks is a powerful connected community of women around the world, brought together by a shared passion for work, vision for the future, and respect for each other.