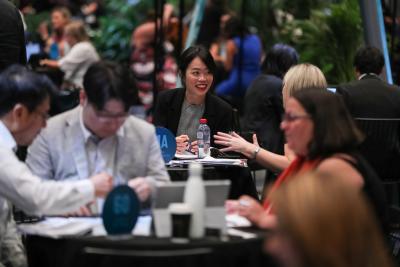 It's safe to meet again in Western Australia and for a limited time, Business Events Perth is offering funding support for local business events of up to $30/delegate to a maximum of $30,000 per event.
While Business Events Perth traditionally funds interstate and international business events, it has pivoted to support state-based events.
Funding is available for business events held in Western Australia and for WA-based delegates and can be used towards conferences, exhibitions or tradeshows, workshops and seminars as well as corporate meetings and incentive group events with a business event program to reward high-performing staff.
 
Funding is for new events only and events must be held in Western Australia before June 30, 2021. Up to one-third of the agreed financial support can be accessed prior to the business event and used to confirm a venue.
For more information and Terms and Conditions please visit Event Here This Year.