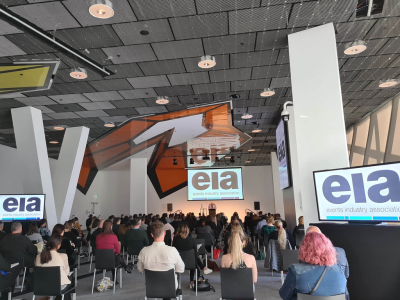 Following an encouraging response from its members, the Events Industry Association (WA) convened a forum on managing events in the COVID-19 era.
The morning seminar on 29 July attracted 155 registrations from both metropolitan and regional WA; a massive response that tested the ability of the industry to stage such an event within the "safe distancing" restrictions.
This was the first official function held at the RAC Arena since March, and the EIA would like to congratulate management and staff on the set up of the venue.
Presentations were given by Jaala Downes (WA Department of Health) on Health and Safety Guidelines, Beth Robinson (Mason Ledger) on Occupational Health and Safety – Legal Considerations, and WA Police S/Sgt Kim Briggs on Liquor Licensing Policies at Event Venues.
EIA Association President Tony Williamson provided a summary of the WA association's achievements over the past four months, and the details and information presented were met with great interest.
"The EIA has held talks with the WA Government about options for direct local support in the form of a $12.5 million package of government investment and policy reform to stimulate industry recovery," said Mr Williamson.
"The staging of this forum is an example of how we are able to assist businesses in a practical sense."
Post-event audience feedback was extremely positive, with calls for more of this type of forum to be held again in the future.
The overall comments reinforced that the EIA working closely with Business Events Perth is performing an outstanding role in raising the profile of the events industry throughout Western Australia.
Article submitted by Events Industry Association (WA)