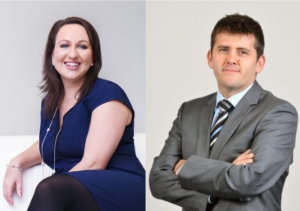 The 47th Perth Convention Bureau Annual General Meeting at Crown Perth on Tuesday 19 November saw two new candidates elected to the Board of Directors.
Three vacancies on the Board were filled; Renee Bennett – Encanta Events Management and Craig Menzies - Venues Live/Optus Stadium were formally appointed to the Board and David Constantine – Hilton Hotels Perth was re-elected.
Board of Directors
Chairman Kevin Skipworth – Consultative Director
Vice-Chairman Ian Gay - Consultative Director
Nigel Keen – Consultative Director
Michael Altieri – Consultative Director
Gaye McMath - City of Perth Nominee
Grant Brinklow- Board Director
Rob Weeden - Board Director
David Constantine – Board Director
Renee Bennett – Board Director
Craig Menzies – Board Director
Well attended by members, the minutes of the previous AGM, the Bureau's 2019 Annual Report, Financial Statements and Auditors report were also adopted.
Following the conclusion of the AGM Chairman Kevin Skipworth CVO invited members and industry partners to network with the PCB Board Directors and staff.