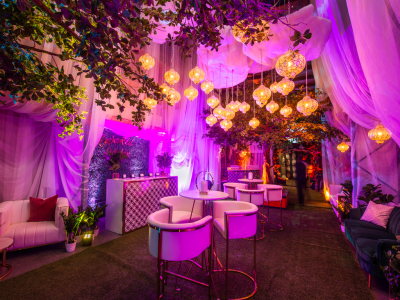 Following the recent announcement of State and Territory Finalists in the 2020 Australian Event Awards, the Phestival of Phenomenon has been named as one of the best events to have taken place in Western Australia in 2019/20.
"The Phestival of Phenomenon was a special event for us and a chance to celebrate our 30th year in business", said Paul Cumming, Phenomenon Creative Events founder and Director.
"It was so great to be able to showcase our new products and innovative event styling ideas to all our clients.  We collaborated with some of the best industry suppliers to deliver this event, and we thank them all for their support."
Phenomenon's achievement in making it as a State Finalist in the awards demonstrates its continued commitment towards industry excellence.
Entries are judged on all aspects of event management including best practice, innovation, marketing, stakeholder engagement and management, sustainability and event legacy.
Across the board, 2020 was a very high scoring year. Judging Panel Co-Chair Brenda LaPorte said that "the entries put forward for judging on average scored significantly higher than last year. This is an incredible result knowing what the industry has been through in 2020. It clearly reflects the high quality of the events delivered across Australia and what we have to look forward to when our industry makes its comeback."
Australian Event Award Winners will be announced in October 2020. More information is available via the Event Awards website www.eventawards.com.au
Article submitted by Phenomenon Creative Events