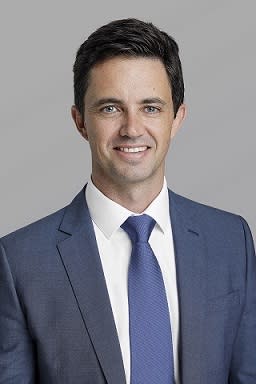 After a hugely successful 2019, we are excited to welcome a new year, new decade, and new name. 
Chief Executive Officer Gareth Martin reflects on the year that was and our exciting new direction.
As many of you would be aware the Perth Convention Bureau changed its name to Business Events Perth.  The research behind this name change strongly indicated the new name would assist us in staying prominent and recognisable in an increasingly globalised world.  Our new name better reflects our core business of securing business events for the State and brings us into line with many of our national counterparts including Business Events Australia. We're making great strides into the future and this name change is only the beginning.
With our new name comes with a reenergised strategy to not only secure major business events for the State, but to make sure we also maximise the economic and social opportunities that business events bring, both before, during and after the event is held. I look forward to sharing more with you on this front as the year progresses.
And 2020 is looking like it's going to be another busy year for us.
We kicked off the year with a major win by securing the largest agri-food conference in the Asia Pacific region, evokeAG, for Perth in 2021. We worked with the State Government, through the Department of Primary Industries and Regional Development, to secure the event which will be held outside of Victoria for the first time and will draw agri-tech delegates from more than 20 countries to Perth, driving growth in the local agri-tech sector.
Unfortunately, these exciting times also come at a trying time for the tourism industry in light of the COVID-19 (coronavirus) outbreak and recent bushfire crisis. Our thoughts are with those have been impacted by these events.  We are currently working with the Western Australian Government to navigate this difficult time. As part of this, Business Events Perth has received a $250,000 funding boost that we are matching from our current budget to drive increased business and delegate visitation this calendar year.
We will continue to work with Business Events Australia and the Western Australian Government to monitor the impact of COVID-19 for business events locally. We anticipate that delegate numbers for business events in Perth will be impacted by the current travel restrictions and Business Events Perth is working on strategies to help mitigate the impacts to local businesses. Business Events Perth has a dedicated webpage on COVID-19 which can found here.
Last year was undoubtedly a big year for business events in Western Australia.   We executed our biggest ever ASPIRE Awards, launched our Ambassador Program, celebrated some big conference wins, and capped it all off by hosting Tourism Australia's biggest business events showcase, Dreamtime.
Dreamtime was a phenomenal success and a great way to end such a big year. Hosting 120 media and buyers from 11 countries for a two-day program alongside Tourism Australia was an honour, and we put every effort to ensure we showcased Perth as the modern, accessible, sophisticated city that it is.
With Perth changing at such a rapid pace in terms of infrastructure, experiences and capability, for us Dreamtime wasn't just about showing off our city, but also about showing delegates why the State is a major contender for hosting international business events.
The positive informal feedback we've had from Tourism Australia is a testament to all the hard work our team and our members put in to ensure Dreamtime went as smoothly as it did. Formal feedback will be released in the near future.
It was an incredible first year to be CEO, and I'd like to take this opportunity to thank all of our major stakeholders, partners and members for helping us to make it all happen.
Collaboration with industry is key in promoting Western Australia both nationally and internationally as a premium business events destination, and we couldn't have achieved all that with have without your support.
At an Executive level we've had some recent changes as well, with Narelle Cant coming on board late last year as Director Strategy & Corporate Relations and Vivienne Ryan joining us as Director Corporate Communications. Narelle brings with her more than two decades of experience in state and federal government, where she held leadership roles in Ministerial offices and the Office of the Premier, and is responsible for developing Business Events Perth's long-term strategy to enhance the reputation of Perth and Western Australia as a leading business event destination, and maximise the economic and social impact of business events in the State. Viv brings more than 10 years' experience across media outlets, government agencies, ministerial offices, public relations firms as well as private consulting, and is a stellar addition to the team to lead the development and implementation of our corporate communications and media strategy as we move forward as Business Events Perth.
It is both an exciting and challenging time for all in the tourism industry and we look forward to continuing to work with industry members and stakeholders to promote Perth and Western Australia as a premium destination for business events.